Welcome to the Village of Afton!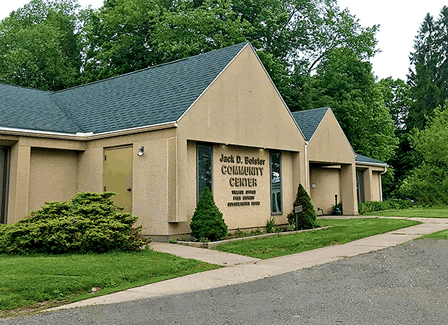 Welcome to the Village of Afton web page, from now on all the information you found on the shared page with the Town of Afton concerning the Village will be here. You will not have to check both pages. News of upcoming events, Board meetings anything Village related can be found here.
If you have information you would like to add to the page -an upcoming event or community meeting you can call the Village office and it will be added to the page. If you have questions call 639 -1022.
Info
Planter Boxes
The Village has ten public garden spaces that are available on a first come first serve basis, and they are going fast.
The planters are numbered one – ten, anyone who wishes to use one in the spring needs to call or go to Village office and sign up.
Only one per family or person. To reserve a box please call 639-1022.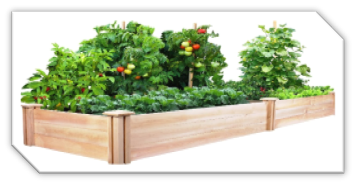 ---
COVID The war against COVID is not yet won and I encourage all New Yorkers to continue practicing the guidelines we know stop COVID in its tracks: wearing a mask, washing your hands and social distancing,"Governor Cuomo said.
"Our vaccine rates are a testament to what can be accomplished when we work together toward a common goal. We must all fight against complacency and do our best to keep each other and ourselves safe. To be New York Tough means to be united and loving and in that same spirit, let's protect our neighbors and communities by following the health guidance.
COVID
Chenango County COVID numbers:
Active Cases: 119
Active Quarantines: 380
Total Confirmed Cases: 2987*
Active Hospitalizations: 7
Total Recoveries: 2721
Total Tests Performed: 98,838*
Total Deaths: 68
updated: April 12, 2021
Source:
Isaiah Sutton; Director Chenango County Environmental Health and Code Enforcement
Chenango County Public Health 5 Court Street Norwich NY 13815 tel: 607-316-0604
---
COVID COVID-19 Vaccine Transportation
Please contact Getthere if you, a loved one, or a client living in Broome, Chenango, Delaware, Otsego, or Tioga counties are unable to get to a COVID-19 vaccination site.
Our Call Center can be reached at (855) 373-4040 Monday - Friday from 7am until 7pm.
A Mobility and Transportation Advocate will help schedule a safe, secure ride.
No referral is needed.
(Getthere is a program of the Rural Health Network of SCNY, Inc.)
Info
Village Board Meeting
Current Month: April 12, 2021
Next month: May 10, 2021
The Village Board meets every 2nd Monday of each month at 7:00 pm in the Susquehanna Room
---
Planning Board Meeting
Current Month: April 05, 2021
Next month: May 03, 2021
The Planning Board meets every 1st Monday of each month at 7:00 pm in the Susquehanna Room
---
Event Afton Veterans of Foreign Wars
Afton's VFW holds the best breakfast on the first and third Saturday of each month. Everything is prepared and served within COVID safety standards; take the family for a delicious, affordable and enjoyable breakfast.
---
Event Help us paint a mural!
If you have old exterior paint you want to get rid of please bring it to the Halos building, the old Great American We are going to paint a mural on the side of the building. The mural will include Village history. We are also looking for anyone who might want to help paint. Please call 639-1022
INFO Information regarding the Emergency Broadband Benefit Program, which is set to go live for consumers in May. This $3.2B federal program authorizes a broad demographic of low-income individuals to receive $50 off their monthly broadband bill. The funds are available until expended though there's already discussion of replenishing the account. A household is eligible if one member of the household meets at least one of the criteria below:
- Qualifies for the Lifeline program;
- Receives benefits under the free and reduced-price school lunch program or the school breakfast program, including through the USDA Community Eligibility Provision, or did so in the 2019-2020 school year;
- Received a Federal Pell Grant during the current award year;
- Experienced a substantial loss of income since February 29, 2020 and the household had a total income in 2020 below $99,000 for single filers and $198,000 for joint filers; or
- Meets the eligibility criteria for a participating providers' existing low-income or COVID-19 program
As I am sure you're aware, this funding could have an enormous impact on many of the communities we work with in the region. Currently, the biggest need is preparing communities to sign up for this program. In order to do this, Lifeline applicants will need to be registered and approved in the National Verifier, ideally before the May launch.
Advocacy group Next Century Cities has also put together some good explainers: https://nextcenturycities.org/ebbresources/
COVID GOVERNOR CUOMO ANNOUNCES STATEWIDE LAUNCH OF "ROLL UP YOUR SLEEVE" CAMPAIGN
GOVERNOR CUOMO ANNOUNCES STATEWIDE LAUNCH OF "ROLL UP YOUR SLEEVE" CAMPAIGN AND ENCOURAGES NEW YORKERS AGE 16-PLUS WHO ARE *ELIGIBLE* FOR THE COVID-19 VACCINE TUESDAY, APRIL 6 TO SCHEDULE AN APPOINTMENT
*Governor Launches "Roll Up Your Sleeve" Ad Campaign To Encourage New Yorkers From Hardest Hit Neighborhoods to Get Vaccinated*
*Statewide Ads Will Begin Running April 7*
*New Yorkers 16 Years of Age and Older Can Begin to Schedule Appointments and Get Vaccinated Beginning April 6*
*New York State Will Make Eligibility Universal Nearly a Month Earlier Than President Biden's May 1 Deadline*
Governor Andrew M. Cuomo today announced the start of the statewide "Roll Up Your Sleeve" ad campaign to encourage all New Yorkers, especially those from neighborhoods where COVID was most devastating, to get vaccinated. The ads will be shown on television and online statewide beginning April 7. The ads were directed by Contagion screenplay writer Scott Burns, and shot at New York City's Columbia University Mailman School of Public Health. This effort comes as universal eligibility for the COVID-19 vaccine goes into effect and all New Yorkers 16-years-of-age and older are eligible to receive the vaccine starting April 6. This comes nearly a month earlier than President Biden's May 1 deadline for states to enact universal eligibility.
"The vaccine is the weapon that will win the war, but only if we all take it, and starting April 6, all New Yorkers age 16 and older will be able to get vaccinated," Governor Cuomo said. "Since the start of this critical phase of our fight against COVID, we have made it our top priority to bring the vaccine to the communities that were hit the hardest by the virus, and with the 'Roll Up Your Sleeve' campaign, we are helping ensure that no community gets left behind in the vaccine distribution process. As universal eligibility going into effect, we will continue to work with local leaders to make sure all New Yorkers have access to our vaccination sites. I also want to remind everyone that universal eligibility for the vaccine does not mean we are back to business as usual. The truth is millions of our neighbors still need to get their shot, and we are still in a footrace against the infection rate, so it is imperative that we do not let down our guard and we continue exercising safety protocols."
New York's vast distribution network and large population of eligible individuals still far exceed the supply coming from the federal government. Due to limited supply, New Yorkers are encouraged to remain patient and are advised not to show up at vaccination sites without an appointment. As of right now, people 16 and 17 years of age can only receive the Pfizer vaccine. New Yorkers can schedule an appointment at a state-run mass vaccination site on the 'Am I Eligible' website. New Yorkers may also call their local health department, pharmacy, doctor, or hospital for additional information and to schedule appointments where vaccines are available.
COVID Chenango Vaccination Clinic - Afton, NY
I am pleased to announce that because of a collaboration between UHS Chenango Memorial Hospital and Commerce Chenango, there will be a MODERNA vaccination clinic on Monday, March 29th in Afton, NY.
We need a number of volunteers that would be willing to help for the day. The clinic will be open from 9 am – 3:30 p.m. and we would need volunteers from 8 am until about 4:30 p.m. It would probably be easier to do this in shifts, from 8 am – 12:30 pm, and then 12 – 4:30. If someone could work the full day, that would be great also!
The overlap from 12 – 12:30 would be helpful so that there is time for the leaving volunteers to show the incoming volunteers what needs to be done.
---
Thank you to The First Baptist Church, 30 Caswell Street, for offering their space and helping to support this clinic.
This clinic is for any person(s) that is currently eligible to receive the vaccine. For a complete list, please see the COVID Eligibility Page -phase-1b>. Reminder that the age was just lowered to 50+.
To register for this clinic only, please call: (607) 373-1485 or email commercechenango@gmail.com if you have any questions.
This site will not be listed on the NYS vaccination sites, you must call the number above directly to register.
Vaccine Clinic Information:
Date: Monday, March 29, 2021
Location: First Baptist Church, 30 Caswell Street, Afton NY
Time: 9:00 a.m. - 3:30 p.m.
Eligibility: Any NYS eligible person(s)
Vaccine #2: We will hold another clinic in 28 days for the 2nd dose; appointments will be confirmed when you receive your first dose. If you or someone you know has issues with transportation, the GetThere Mobility Program , available through Rural Health Network, is ready and willing to pick you up!
For more information on this, please call: 855-373-4040
COVID Remembrance of those lost to COVID 19
From: Chenango County Public Facilities
Julie Gates – Director of Public Facilities - 607-337-1482
Date: January 25, 2021
Lighted Ribbon of Remembrance to Commemorate Those Lost to the Pandemic Over the past months Chenango County has reported an increased rate in fatalities related to COVID-19. As cases continue to rise, we have seen an increase in mortality associated with COVID-19 among residents of our county.
Our deepest sympathies are with the families and friends of the deceased.
For the month of February 2021 through March 2021 there will be a lighted Ribbon placed on the County Office Building at 5 Court Street in Norwich NY. The ribbon will be lighted each day to commemorate those residents lost to the virus over the past year. The hope is that the ribbon will serve as a moving visual symbol of loved ones lost to those that see it.
We know that the virus is still everywhere and is affecting people differently.
There are no consistent rules for the way it affects an individual, no matter the age. We need to continue to stay vigilant even though we are past the point of fatigue. Continue to take precautions to protect yourself and others.
We would like to thank Live Event NY for contributing to our community and collaborating with us in honoring those in our community lost to COVID-19.
"May this ribbon shine light in remembering our loved ones lost"
COVID RECOMMENDATIONS FOR WHEN YOU ARE SICK AT HOME
If you become sick with Influenza (flu), Coronavirus or other respiratory illness, it is important to know what to do to care for yourself at home. It is also important to know when the situation has become more serious, requiring you to seek medical attention. Many people with respiratory illnesses can manage their own symptoms and recover at home.
Here are a few important things you can do if you are sick:
Stay Home.
Do not go to work sick prevent spreading illness to others. If you have a fever stay home. You should monitor your temperature and stay home at least 24 hours after your fever is gone without the use of fever reducing medications, or after your symptoms have improved (4-5 days after flu symptoms have started).
Talk to your doctor about recommendations for getting a COVID-19 test.
Wash your hands often with soap and water for a least 20 seconds or clean you hands with an alcohol-based hand sanitizer with contains at least 60% alcohol.
Wash your masks daily and cover coughs and sneezes.
Clean household surfaces routinely.
Do not share personal items.
Stay away from others best you can.
Get lots of rest. Getting plenty of sleep will help your body recover faster.
Hydrate. Push the fluids best you can so you do not become dehydrated.
Seek medical attention if you have any of the following emergency warning signs or symptoms: trouble breathing, persistent pain or pressure in your chest, confusion or inability to arouse from sleep, bluish lips or face. Call 911 if you have trouble breathing. If you are feeling shortness of breath while at rest, it is a sign that you need help.
For more information and guidance please visit:
www.cdc.gov/coronavirus
www.coronavirus.health.ny.gov
www.cdc.gov/coronavirus/2019-ncov/if-you-are-sick/steps-when-sick.html
Info
The Village is working with Lamont engineering to replace the now existing water tower.
This is a project the Village has been saving and working towards for several years. The time has come when we cannot wait any longer. The Department of Health did an inspection of the tower finding many things that need to be repaired. After receiving a letter from the Department of Health stating the Village had until the end of 2020 to start repairs, The Village chose to work with Lamont Engineering. Lamont has agreed to both design and bidding services for the replacement of the existing water storage tank with a new concrete water storage tank at the same site. They have estimated the cost for design and bidding to be $90,000.00 and feel we should budget $100,000.00 - $110,000.00 for the construction phase services. They feel, based on recent projects they have completed the Village should maintain the total estimated project cost of $1,200,000.00 for a new tank.
At this time, the Village has saved $490,469.45 toward the cost of the tank. There are grants available to the Village to help with the cost. Grants are based on the income of a community, when we apply; we rely on the median income the county has set for the village. This median income puts Afton in an in between area for grants. This is the reason the Village sent out income surveys to show granters our median income may be lower than what the county says. No one in the Village will ever see your survey. Your help is greatly needed to complete the survey.
If you have any questions about the survey please call the Village office. We will do our best to answer your questions.