Welcome to the Village of Afton!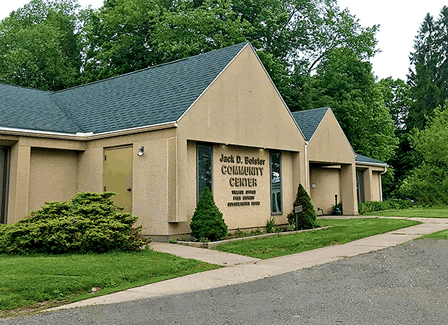 Welcome to the Village of Afton web page, from now on all the information you found on the shared page with the Town of Afton concerning the Village will be here. You will not have to check both pages. News of upcoming events, Board meetings anything Village related can be found here.
If you have information you would like to add to the page -an upcoming event or community meeting you can call the Village office and it will be added to the page. If you have questions call 639 -1022.
Info
Planter Boxes
The Village has ten public garden spaces that are available on a first come first serve basis. The planters are numbered one – ten, anyone who wishes to use one in the spring needs to call or go to Village office and sign up.
Only one per family or person. To reserve a box please call 639-1022.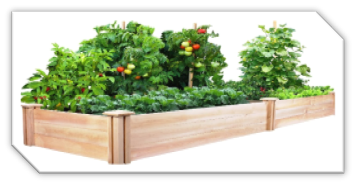 ---
COVID
COVID Vaccine Update 2/2/21
Last week:
Combination of individuals from both 1A and 1B 55
65 Plus population 149
Doses administered by the Health Department 204
Total doses given so far (615 from last report plus 204) 819
__________
This week: 200 doses received
100 for the Education group. We are working with BOCES and the School Superintendents to choose a randomized list to receive the vaccine using a lottery system.
100 for licensed OPWDD facilities.
Vaccine supply is still very limited. We have 7 days to distribute any vaccine that we receive.
Resources to get vaccinated:
NYS Am I eligible site:
https://am-i-eligible.covid19vaccine.health.ny.gov/
Or call 1-833-NYS-4-VAX (1-833-697-4829)
Chenango County waitlist:
Email name, D.O.B, address, phone number and eligibility criteria to: COVID19@co.chenango.ny.us
COVID
Chenango County COVID numbers:
Active Cases: 102
Active Quarantines: 280
Total Confirmed Cases: 2285*
Active Hospitalizations: 20
Total Recoveries: 2072
Total Tests Performed: 74,248*
Total Deaths: 49
updated: February 15, 2021
Source:
Isaiah Sutton; Director Chenango County Environmental Health and Code Enforcement
Chenango County Public Health 5 Court Street Norwich NY 13815 tel: 607-316-0604
---
COVID COVID-19 Vaccine Transportation
Please contact Getthere if you, a loved one, or a client living in Broome, Chenango, Delaware, Otsego, or Tioga counties are unable to get to a COVID-19 vaccination site.
Our Call Center can be reached at (855) 373-4040 Monday - Friday from 7am until 7pm.
A Mobility and Transportation Advocate will help schedule a safe, secure ride.
No referral is needed.
(Getthere is a program of the Rural Health Network of SCNY, Inc.)
---
COVID The BU Vaccination Site will open online registrations this morning (January 19, 2021) at 8:00 a.m. For a list of those individuals that are 1A and 1B qualified, check here:
https://covid19vaccine.health.ny.gov/phased-distribution-vaccine#phase-1a---phase-1b
To register online, go here:
https://am-i-eligible.covid19vaccine.health.ny.gov/
Info
Village Board Meeting
Current Month: February 08, 2021
Next month: March 08, 2021
The Village Board meets every 2nd Monday of each month at 7:00 pm in the Susquehanna Room
---
Planning Board Meeting
Current Month: February 01, 2021
Next month: March 01, 2021
The Planning Board meets every 1st Monday of each month at 7:00 pm in the Susquehanna Room
---
Info
Important Natural Gas Safety Information
Every February we send you a natural gas safety guide. This brochure is designed to help you learn what odorized natural gas smells like, and to know where to find additional information about natural gas safety. When you receive it, please take a few minutes to familiarize yourself and your family with its contents including:
What's that awful smell?* We add a distinctive odor to natural gas (similar to rotten eggs) to help alert you to a leak.
If you smell natural gas,* get up, get out and get away! Then call us *immediately* at *1.800.572.1121 *or *911* from a safe location.
Don't assume* that someone else has already reported the possible leak, and don't attempt to locate and remedy the situation yourself.
---
Event
Afton Veterans of Foreign Wars
Afton's VFW holds the best breakfast on the first and third Saturday of each month. Everything is prepared and served within COVID safety standards; take the family for a delicious, affordable and enjoyable breakfast.
COVID FROM: Chenango County Health Department
DATE: January 26, 2021
SUPERBOWL AND PARTY RECOMMENDATIONS
As our community continues to battle coronavirus, many celebrations and events have been canceled or postponed. The Superbowl event is upon us. To further combat the spread of COVID-19 please consider ways to protect individuals at risk by decreasing the spread of coronavirus disease 2019 (COVID-19). It is still very important to continue to follow the recommendations to social distance, wear masks, and protect yourself.
The main suggestion for best practice for a Superbowl gathering should be to ONLY include people that belong to the same household. Indoor and outdoor gatherings statewide at private residences is still limited to no more than 10 people. Please do not gather in large groups or host large parties for the Superbowl.
The risk of COVID-19 spreading at events and gatherings increases as follows:
Lowest risk: Virtual-only activities, events, and gatherings.
More risk: Smaller outdoor and in-person gatherings in which individuals from different households remain spaced at least 6 feet apart, wear masks, do not share objects, and come from the same local area (e.g., community, town, city, or county).
Higher risk: Medium-sized in-person gatherings that are adapted to allow individuals to remain spaced at least 6 feet apart and with attendees coming from outside the local area.
Highest risk: Large in-person gatherings where it is difficult for individuals to remain spaced at least 6 feet apart and attendees travel from outside the local area.
The more people an individual interacts with at a gathering and the longer that interaction lasts, the higher the potential risk of becoming infected with COVID-19. Visiting friends and loved ones remotely using social media is one way to connect. Thanks to technology, we can still celebrate traditions together.
Please be safe and do what is best to stop the spread of COVID-19 in our community.
COVID Remembrance of those lost to COVID 19
From: Chenango County Public Facilities
Julie Gates – Director of Public Facilities - 607-337-1482
Date: January 25, 2021
Lighted Ribbon of Remembrance to Commemorate Those Lost to the Pandemic Over the past months Chenango County has reported an increased rate in fatalities related to COVID-19. As cases continue to rise, we have seen an increase in mortality associated with COVID-19 among residents of our county.
Our deepest sympathies are with the families and friends of the deceased.
For the month of February 2021 through March 2021 there will be a lighted Ribbon placed on the County Office Building at 5 Court Street in Norwich NY. The ribbon will be lighted each day to commemorate those residents lost to the virus over the past year. The hope is that the ribbon will serve as a moving visual symbol of loved ones lost to those that see it.
We know that the virus is still everywhere and is affecting people differently.
There are no consistent rules for the way it affects an individual, no matter the age. We need to continue to stay vigilant even though we are past the point of fatigue. Continue to take precautions to protect yourself and others.
We would like to thank Live Event NY for contributing to our community and collaborating with us in honoring those in our community lost to COVID-19.
"May this ribbon shine light in remembering our loved ones lost"
COVID RECOMMENDATIONS FOR WHEN YOU ARE SICK AT HOME
If you become sick with Influenza (flu), Coronavirus or other respiratory illness, it is important to know what to do to care for yourself at home. It is also important to know when the situation has become more serious, requiring you to seek medical attention. Many people with respiratory illnesses can manage their own symptoms and recover at home.
Here are a few important things you can do if you are sick:
Stay Home.
Do not go to work sick prevent spreading illness to others. If you have a fever stay home. You should monitor your temperature and stay home at least 24 hours after your fever is gone without the use of fever reducing medications, or after your symptoms have improved (4-5 days after flu symptoms have started).
Talk to your doctor about recommendations for getting a COVID-19 test.
Wash your hands often with soap and water for a least 20 seconds or clean you hands with an alcohol-based hand sanitizer with contains at least 60% alcohol.
Wash your masks daily and cover coughs and sneezes.
Clean household surfaces routinely.
Do not share personal items.
Stay away from others best you can.
Get lots of rest. Getting plenty of sleep will help your body recover faster.
Hydrate. Push the fluids best you can so you do not become dehydrated.
Seek medical attention if you have any of the following emergency warning signs or symptoms: trouble breathing, persistent pain or pressure in your chest, confusion or inability to arouse from sleep, bluish lips or face. Call 911 if you have trouble breathing. If you are feeling shortness of breath while at rest, it is a sign that you need help.
For more information and guidance please visit:
www.cdc.gov/coronavirus
www.coronavirus.health.ny.gov
www.cdc.gov/coronavirus/2019-ncov/if-you-are-sick/steps-when-sick.html
COVID Governor Andrew M. Cuomo today updated New Yorkers on the state's progress during the ongoing COVID-19 pandemic.
"Over the past year, New Yorkers faced the unimaginable and united together to show the nation that by staying smart and staying tough, we can overcome any challenge life throws our way," *Governor Cuomo said.* "As we move forward in a new year, we can see the light at the end of the tunnel, but how fast we get there all depends on what each of us does. Yes, the vaccine is here and yes, we are laser focused on ensuring hospitals do not become overwhelmed, but we cannot lose sight of our collective responsibility to slow the spread. As we begin 2021 and look forward to brighter days ahead, let us all use this time to celebrate smart and recommit ourselves to doing what we know works — wearing masks, avoiding gatherings and socially distancing — so we can win this war and finally put this invisible enemy to rest once and for all."
GOVERNOR CUOMO ANNOUNCES ADDITIONAL NEW YORKERS, INDIVIDUALS 75 AND OLDER CAN BEGIN SCHEDULING WITH PROVIDERS COVID-19 VACCINATION APPOINTMENTS
The Initial Groups of Phase 1b Now Eligible for COVID-19 Vaccine Include Individuals 75 and Older, First Responders, Corrections Officers, Teachers and Other School Staff; In-Person College Instructors, Childcare Workers, Public Facing Grocery Store Workers, Transit Workers and Individuals Living and Working in Homeless Shelters
Vaccine Administrations to Begin at Hundreds of New Sites This Week As Part Of New York's Newly Expanded Vaccine Distribution Network
Due to Limited Federal Distribution of Vaccine Supply All New Yorkers are Encouraged to Remain Patient When Scheduling Appointments (Appointments Could Take Up to 14 Weeks Due to Limited Federal Allocation).

Click Here to Determine Eligibility and Schedule Appointments with Administrating Providers
Governor Andrew M. Cuomo today announced the New Yorkers within priority group 1b can now begin scheduling appointments with individual providers, including pharmacies, local health departments, and hospitals, to receive the COVID-19 vaccine. Those now eligible to receive the vaccine include individuals 75 and older, first responders, public safety officers, teachers and other school staff; in-person college instructors, childcare workers, public-facing grocery store workers, transit workers and individuals living and working in homeless shelters. Eligibility determinations and a list of nearby providers where appointments can be scheduled can all be done through New York's new 'Am I Eligible " app.
New Yorkers can begin calling the New York State Vaccination Hotline at 4PM on Monday, January 11: 1-833-NYS-4VAX (1-833-697-4829).
Since federal supply severely limits the ability to distribute vaccine, New Yorkers are encouraged to remain patient and are advised not to show up at vaccination sites without an appointment. New York's vast distribution network and large population of more than 4 million eligible individuals in this priority group dwarf the vaccine supply coming from the federal government, which is arriving at a rate of approximately 300,000 doses per week. As such, eligible New Yorkers should be prepared to receive an appointment date as far as 14 weeks in the future.
"After ten long months, the expansion of eligibility for additional New Yorkers to begin making their COVID-19 vaccination plan is a light at the end of the tunnel," said Governor Cuomo. "The vaccine is the weapon that will end the war, and as we continue to prioritize healthcare workers as hospital capacity necessitates, New York is proud to have reached this milestone and we strongly encourage all who are newly eligible to schedule their free vaccination appointment as soon as possible."
Under New York's expanded eligibility, the following individuals will now be eligible to schedule a COVID-19 vaccine appointment:
Individuals Age 75 and older, First Responders and Support Staff of First Responder Agencies, Fire Service, State Fire Service, including firefighters and investigators (professional and volunteer), Local Fire Service, including firefighters and investigators (professional and volunteer), Police and Investigators, State Police, including Troopers, State Park Police, DEC Police, Forest Rangers, SUNY Police, Sheriffs' Offices, County Police Departments and Police Districts, City, Town, and Village Police Departments, Transit of other Public Authority Police Departments, State Field Investigators, including Department of Motor Vehicles, State Commission of Correction, Justice Center, Department of Financial Service, Inspector General, Department of Tax and Finance, Office of Children and Family Services, and State Liquor Authority, Public Safety Communications Emergency Communication and Public Safety Answering Point Personnel, including dispatchers and technicians, Other Sworn and Civilian Personnel, Court Officers, Other Police or Peace Officers, Support of Civilian Staff of any of the above services, agencies or facilities Corrections.
State Department of Corrections and Community Supervision Personnel, including correction and parole officers, Local Correctional Facilities, including correction officers, Local Probation Departments, including probation officers, State Juvenile Detention and Rehabilitation Facilities, Local Juvenile Detention and Rehabilitation Facilities, P-12 Schools, P-12 school or school district faculty or staff (includes all teachers, substitute teachers, student teachers, school administrators, paraprofessional staff, and support staff including bus drivers).
Contractors working in a P-12 school or school district (including contracted bus drivers), In-Person College Instructors, Employees or Support Staff of Licensed, Registered, Approved or Legally Exempt Childcare Setting, Licensed, Registered, Approved or Legally Exempt Childcare Providers, In-Person College Instructors, Public-Facing Grocery Store Workers, Public Transit, Airline and airport employees, Passenger railroad employees, Subway and mass transit employees (i.e., MTA, LIRR, Metro North, NYC Transit, Upstate transit), Ferry employees, Port Authority employees, Public bus employee
COVID
CHENANGO COUNTY HEALTH DEPARTMENT
5 Court Street, Norwich, New York 13815
HEALTH EDUCATION DIVISION
Phone: (607) 337-1660 Fax: (607) 337-1709
Limited amounts of COVID-19 vaccine
will be available during the FIRST PHASE of the COVID-19 vaccination program in New York. The New York State Department of Health has developed a prioritization and allocation framework based on the guidance from the ACIP - Advisory Committee on Immunization Practices. They have identified groups, or occupational types to be offered the vaccine in the first of many phases.
During the FIRST PHASE, it is recommended that vaccines be provided to critical populations who are most at risk. This FIRST PHASE includes groups such as healthcare personnel, first responders in medical roles, medical examiners and coroners, funeral workers and persons living in and working in long term care facilities. The general public is not eligible for vaccine in this first phase.
In the Southern Tier, United Health Services has been given the task of prioritizing which staff receive the vaccine within the first phase in their facilities. There is a limited amount of vaccine in Chenango County at this time and the vaccine has been designated by NYS for only the priority groups listed in Phase 1a (see link below) at this time.
The local health department has not received any vaccine, but we anticipate our first delivery in a week or so. Our first task will be to vaccinate individuals in Phase 1a who have not been vaccinated by United Health Services. This process is rapidly developing. As soon as there is more vaccine available, we will inform the public of our plan to distribute what we are given.
Please continue to monitor Facebook and website as linked below.
Update Links:
www.facebook.com/ChenangoLHD
https://www.co.chenango.ny.us/public-health/nursing/communicable-diseases.php#tab-3
MARCAS W. FLINDT, Public Health Director
Lawrence N. Wilcox
Chenango County Board of Supervisors, Chairman
For more information on the distribution of the vaccine please visit
https://forward.ny.gov/covid-19-vaccine-distribution
Info
The Village is working with Lamont engineering to replace the now existing water tower.
This is a project the Village has been saving and working towards for several years. The time has come when we cannot wait any longer. The Department of Health did an inspection of the tower finding many things that need to be repaired. After receiving a letter from the Department of Health stating the Village had until the end of 2020 to start repairs, The Village chose to work with Lamont Engineering. Lamont has agreed to both design and bidding services for the replacement of the existing water storage tank with a new concrete water storage tank at the same site. They have estimated the cost for design and bidding to be $90,000.00 and feel we should budget $100,000.00 - $110,000.00 for the construction phase services. They feel, based on recent projects they have completed the Village should maintain the total estimated project cost of $1,200,000.00 for a new tank.
At this time, the Village has saved $490,469.45 toward the cost of the tank. There are grants available to the Village to help with the cost. Grants are based on the income of a community, when we apply; we rely on the median income the county has set for the village. This median income puts Afton in an in between area for grants. This is the reason the Village sent out income surveys to show granters our median income may be lower than what the county says. No one in the Village will ever see your survey. Your help is greatly needed to complete the survey.
If you have any questions about the survey please call the Village office. We will do our best to answer your questions.