Welcome to the Village of Afton!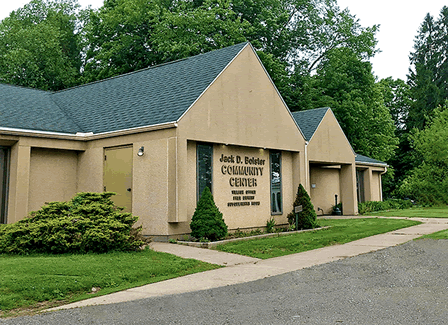 Welcome to the Village of Afton web page, from now on all the information you found on the shared page with the Town of Afton concerning the Village will be here. You will not have to check both pages. News of upcoming events, Board meetings anything Village related can be found here.
If you have information you would like to add to the page -an upcoming event or community meeting you can call the Village office and it will be added to the page. If you have questions call 639 -1022.
Info
Village of Afton Special Election Results September 15, 2020
- Elected for 2 year Term for Mayor: Janice Nickerson - 99 Votes
- Elected for 2 year Term as Trustee: Robert Humphrey Jr. - 97 Votes
- Write In For Mayor: Melissa Matthews - 27 Votes
- Write In For Trustee: Alexis VanBuren - 28 Votes
---
Event
Afton Veterans of Foreign Wars
Afton's VFW holds the best breakfast on the first and third Saturday of each month. Everything is prepared and served within COVID safety standards; take the family for a delicious, affordable and enjoyable breakfast.
---
Info
The Village of Afton DPW Water Department
will be flushing hydrants after 9 am, September 21th -25th, 2020. The water may be roily at times, but will be safe to use.
Any Questions please contact Bailey DeBetta @ 639-1903
---
Event
Trick or Treating in the Village
will be from 5-7 P.M. on Saturday the 31st of October.
COVID
Chenango County COVID numbers:
Active Cases: 5
Active Quarantines: 85
Total Confirmed Cases: 248*
Active Hospitalizations: 1
Total Recoveries: 222
Total Tests Performed: 27,326*
Total Deaths: 7
updated: September 21, 2020
Source:
Isaiah Sutton; Director Chenango County Environmental Health and Code Enforcement
Chenango County Public Health 5 Court Street Norwich NY 13815 tel: 607-316-0604
---
HEALTH August is National Immunization Awareness Month (NIAM)
This annual observance highlights the importance of getting recommended vaccines throughout your life. You have the power to protect yourself and your family against serious diseases like whooping cough, cancers caused by HPV, and pneumonia through on-time vaccination. As children begin school this fall, make sure vaccination is at the top of your checklist. August is also a key time to make sure you are up to date on vaccines you need to stay healthy.
Read more here...
Info
Village Board Meeting
Current Month: September 14, 2020
Next month: October 12, 2020
The Village Board meets every 2nd Monday of each month at 7:00 pm in the Susquehanna Room
---
Planning Board Meeting
Current Month: September 07, 2020
Next month: October 05, 2020
The Planning Board meets every 1st Monday of each month at 7:00 pm in the Susquehanna Room
Due to the Labor Day Holiday, The Village of Afton Planning Board will be meeting on Tuesday, September 8, 2020 @ 7 pm in the Jack D. Bolster Community Center, 105 Main Street, Afton, NY.
---
NOTICE NOTICE OF PUBLIC HEARING
PLEASE TAKE NOTICE that a public hearing will be held by the Village Board of Trustees of the Village of Afton on Monday, September 14, 2020 at 7:05 p.m. at the Jack D. Bolster Community Center, 105 Main Street in said Village regarding a local law entitled "A Local Law Amending Chapter II, Article II entitled 'Peddling and Vending'" The purpose of this local law is amend Sections 2-2-2 and 2-2-3 regarding license fees and terms.
TAKE FURTHER NOTICE that the environmental significance of said proposed Local Law will be reviewed by the Village Board incident to and as a part of said public hearing.

Any resident of the Village of Afton shall be entitled to be heard upon said proposed Local Law at such public hearing. Copies of the proposed Local Law are available for review at the Village Clerk's Office. Persons with disabilities who require assistance in attending said public hearing, or in furnishing comments and suggestions, should contact the undersigned to request such assistance. Communications in writing in relation thereto may be filed with the Village Board or at such public hearing.
August 21, 2020
Ann Palmatier, Village Clerk/Treasurer
Info In June 2020, Department of Public Service Staff, New York State Electric & Gas Corporation, Rochester Gas and Electric Corporation, and other parties to the proceedings entered into a Joint Proposal (JP) that proposes changes in the Companies' electric and gas delivery rates and practices. The JP also provides for the closure of six customer service walk-in offices under a phased closure schedule beginning June 1, 2021. Under New York State Law, the New York State Public Service Commission (Commission) must consider a utility's proposal and may adopt or reject it in whole or in part, or modify it by adopting changes proposed by participating parties, the general public or the Commission.
To ensure full public participation, the Commission will hold virtual public statement hearings to solicit input and comments from your community regarding the Joint Proposal and the proposed closure of certain walk-in centers. The public comments received at these hearings will be considered by the Commission in deciding these cases. The fact sheet (see this PDF) provides detailed information on how to participate in the public statement hearings as well as the available options to submit comments on the proceedings. A copy of the Joint Proposal and information about the case can be found at the Commission's www.dps.ny.gov web site.
From the homepage, click on "Search," and enter the associated case number (19-E-0378 et al) in the "Search by Case Number" field. It is the Commission's intent to facilitate and encourage active and meaningful participation throughout all of its proceedings. We hope you will consider joining us at one of these hearings.
Sincerely,
John B. Auricchio
Director of Consumer Services
CENSUS
2020 Census Partners
As of the end of last week, 55.1% of Chenango County households had voluntarily self-responded to the census. Census takers are now out visiting homes in person to count the rest of Chenango residents.
Here is a video to share about why a census taker might knock at the door in the next few weeks. Field work for the census will wrap up by September 30th, which means we have a little more than 5 weeks left to count everyone!
The Census Bureau will continue to encourage self-response by mailing one last paper questionnaire to low-response neighborhoods and offering to staff Mobile Questionnaire Assistance (MQA) centers to enumerate residents in person wherever they are requested through the end of September.
If you or your organization would like to organize an MQA, request hard copies of handouts or posters, or have any questions at all - please reach out as soon as possible and I will do my very best to get you what you need. Starting next week, you can contact Senior Partnership Specialist Jerry Lord at (518) 951-9865 or jerry.j.lord.jr@2020census.gov with any additional needs.
Thank you for everything you have done to help get your community counted! The 2020 Census has been unlike any other and the Census Bureau could not have done without the substantial assistance of our dedicated partners in Chenango County. It's truly been a pleasure working with you.
Sincerely, Kate
Katherine Dillon, Partnership Specialist, New York Regional Census Center, U.S. Census Bureau
Info
The Village is working with Lamont engineering to replace the now existing water tower.
This is a project the Village has been saving and working towards for several years. The time has come when we cannot wait any longer. The Department of Health did an inspection of the tower finding many things that need to be repaired. After receiving a letter from the Department of Health stating the Village had until the end of 2020 to start repairs, The Village chose to work with Lamont Engineering. Lamont has agreed to both design and bidding services for the replacement of the existing water storage tank with a new concrete water storage tank at the same site. They have estimated the cost for design and bidding to be $90,000.00 and feel we should budget $100,000.00 - $110,000.00 for the construction phase services. They feel, based on recent projects they have completed the Village should maintain the total estimated project cost of $1,200,000.00 for a new tank.
At this time, the Village has saved $490,469.45 toward the cost of the tank. There are grants available to the Village to help with the cost. Grants are based on the income of a community, when we apply; we rely on the median income the county has set for the village. This median income puts Afton in an in between area for grants. This is the reason the Village sent out income surveys to show granters our median income may be lower than what the county says. No one in the Village will ever see your survey. Your help is greatly needed to complete the survey.
If you have any questions about the survey please call the Village office. We will do our best to answer your questions.